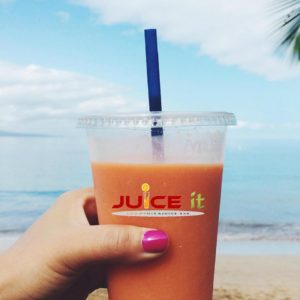 Smoothies
Made with real whole fruits, vegetables and fruit juices, our musically themed smoothies are healthy, tasty and are sure to put a smile on your face.
---

Grass Root Juices
Fresh pressed juices made from all-natural wholesome fruits and veggies, juiced right before your eyes.
---

"Tuned Up" Acai Protein Power Bowls
The stuff dreams are made of! Made with the Brazilian superfood: Acai Berries, these bowls are a thick smoothie parfait topped with fruits & nuts. They'll have you full and satisfy your cravings.
---

Juice Cleanse
Looking to detox or get back into a healthy routine?
Juice cleanses & juicing help increase energy, jumpstart weight loss, and introduces a TON of nutrients to your body, in a short amount of time. They taste amazing & will have you feeling great!
Learn More About Our Juice Cleanse
---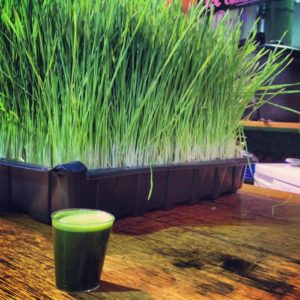 Wheatgrass
Nature's finest medicine. 1oz shot of wheatgrass is equivalent to the nutritional value of 2.5 pounds of raw organic vegetables.